Auraria Library provides you with support for printing and scanning, computer logons and self-checkout machines, as well as basic tech help such as email, attachments and scanning, and using the wireless network.
Services
Printing and scanning
Computer workstations and logons
Self-checkout machines
Basic tech help such as email, attachments and scanning
Using the wireless network
Tech items checkout
and more
---
Stop by Ask Us on the 1st floor of Auraria Library for assistance.
You can scan documents for free, and print or copy documents for a small fee in Auraria Library. For more details, check out our Print, Scan, Copy page
You can connect to wireless access throughout Auraria Library. For information on connecting, please see our Wireless Access page
Auraria Library provides Universal Access Computer Workstations with assistive hardware and software
Library Computers
Windows Workstations
You can use any computer in three main computer labs within Auraria Library.
39 computers in North Computing, on the 1st floor near the Lawrence Street Entrance.
77 computers in South Computing, on the 1st floor along the south windows.
40 computers in West Computing, on the 2nd floor near the west windows.
Research Zone
You can find specialized research software on the 12 Apple computers in the Research Zone on the 1st floor of Auraria Library.
How To
Log In to Library Computers
Log in to a Library workstation with your last name and 9-digit campus ID number.
Save your work to a USB drive, to cloud storage, or by emailing documents to yourself. Library computers reset with each login, so your work cannot be saved to the desktop.
Each of the Windows computers has the following software:
Adobe DC Reader
Adobe Digital Editions
Java
Web Browsers: Firefox, Chrome, and Internet Explorer
Each of the Macintosh computers has the following software:
The following items are available on a first come, first served basis:
3D Pens
Chargers and cables for laptops and cell phones
Dell Laptops
DVD Players
InTUOS: Creative Pen & Touch Tablet
Light Tracer Light Box
Point and Shoot Cameras
Raspberry Pi 3 Basics+ Kit
Sony noise cancelling headphones
TI-84+ Graphing Calculators
USB Flash drives
Video Cameras
Wacom Tablets
Webcams
Wifi Hotspots
You can borrow tech checkout items at Ask Us in Auraria Library for short-term usage. 
---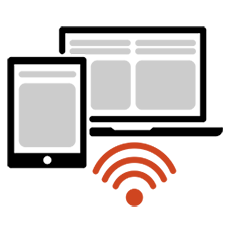 Computer Labs on Campus
Each school on Auraria Campus offers computer labs for students: