Kevin Seeber
Teaching and Learning Department Head
Teaching and Learning Department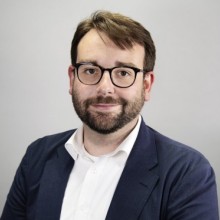 Role in the Library
Kevin Seeber is the Education and Outreach Services Department Head, which includes oversight of Auraria Library's instruction program as well as research help services. The EOS Department includes a teaching team of faculty, staff, and graduate assistants, all charged with evaluating and improving the informational literacy skills of the Auraria campus community.
More About
Kevin has been the Education and Outreach Services Department Head since July of 2018, though he was previously the First-Year Teaching and Learning Librarian. Prior to coming to Auraria he was Library Instruction Coordinator at Colorado State University-Pueblo and Library Operations Supervisor at Florida State University. He holds an MLIS from Florida State.
His research generally relates to the information literacy skills of first-year and transfer students, and has appeared in the journals Student Success, Communications in Information Literacy, Reference Services Review, College & Undergraduate Libraries, and In the Library with the Lead Pipe.