Sommer Browning
Associate Director Technical and Financial Services Division
Department Head Discovery and Metadata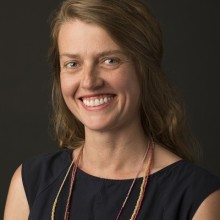 Role in the Library
As the Associate Director of Technical and Financial Services, Sommer manages the teams that purchase and provide on and off campus access to all of the Library's databases, journals, and learning materials, oversee the software that runs the library, and supervise the library's operating budget.
More About
Sommer first starting working in libraries as an undergraduate when she was a page (AKA book shelver) at the Central Rappahannok Regional Library in Fredericksburg, Virginia. Since then she's worked at Virginia Commonwealth University, General Theological Seminary, New York University, and SUNY Maritime. In 2013, she joined the staff at Auraria Library.
Professional Affiliations and Service
2015-present   National Information Standards Organization (NISO) Education Committee Member
2014-present   Association for Library Collections & Technical Services (ALCTS) Fundraising Committee Member
Education
MSLIS, Long Island University, Library and Information Science
MFA, University of Arizona, Poetry
BA, University of Mary Washington, Philosophy
Select Publications
Peer-Reviewed Articles 
2017    Glazier, R. and Browning, S. (2017) Acquisition to Cataloging: Examining the Handoff in Electronic Resources Workflow. Against the Grain, 29(1).
2015    Browning, S. (2015). The Discovery–Collection Librarian Connection: Cultivating Collaboration for Better Discovery. Collection Management, 40(4); 197-206.
2015    Browning, S. (2015). Data, Data, Everywhere, Nor Any Time to Think: DIY Analysis of E-resource Access Problems. Journal of Electronic Resources Librarianship, 27(1); 26-34.
Books
Forthcoming    Co-editor, Poet-Librarians in the Library of Babel: Innovative Meditations on Librarianship, Library Juice Press
2015    The Circle Book. Cuneiform Press, an artist book
2014    Backup Singers. Birds, LLC, a collection of poetry
2011    Either Way I'm Celebrating. Birds, LLC, a collection of poetry and comics