Sommer Browning

, Associate Professor
Collection Management and Discovery Associate Director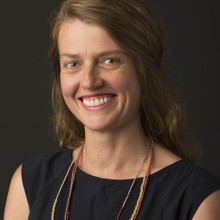 Role in the Library
As the Associate Director of Technical Services, Sommer oversees the division that purchases and provides on and off campus access to all of the Library's databases, journals, and other learning materials, administers interlibrary loan services, maintains the physical collections, and manages the software that runs the library.
More About
Sommer first started working in libraries as an undergraduate when she was a page (AKA book shelver) at the Central Rappahannok Regional Library in Fredericksburg, Virginia. Since then she's worked at Virginia Commonwealth University, General Theological Seminary, New York University, and SUNY Maritime. In 2013, she joined the staff at Auraria Library.
Awards and Honors
2019 Harvard Leadership Institute for Academic Librarians program
2018 Excellence in Research and Creative Activities Award, CU Denver
2016 Excellence in Leadership Program Fellow, CU System
2015 Excellence in Librarianship Award, CU Denver
Professional Affiliations and Service
2020-2021       Association for Library Collections & Technical Services (ALCTS) Mentoring Program
2019                Colorado Academic Library Association Mentor
2015-2020       National Information Standards Organization (NISO) Education Committee Member
2014-2018       Association for Library Collections & Technical Services (ALCTS) Fundraising Committee Member
Education
MSLIS, Long Island University, Library and Information Science
MFA, University of Arizona, Poetry
BA, University of Mary Washington, Philosophy
Select Publications
Peer-Reviewed Articles and Book Chapters
2021    Browning, S. & Freedman, A. Crisis Report to Marketing Tool: The Auraria Library's COVID-19 Report. Marketing Libraries Journal, 5(2), 4-26.
2021    Browning S. & Brammer C. User categories: ensuring library access for all institutional users, Journal of Electronic Resources Librarianship, 33:2, 120-126, DOI: 10.1080/1941126X.2021.1912544
2020    DiVittorio, K., Gaddis, P., Browning, S., Rainard, M., and Brammer, C. SILLVR: Streaming Interlibrary Loan Video Resources. Collaborative Librarianship: 11(4.8).
2020    Browning, S. "Auraria Library: One Technical Services Department, Three Institutions," book chapter in Library Technical Services: Adapting to a Changing Environment, Purdue University Press, West Lafayette, Indiana: 2020, 253-264.
2019    Glazier, R. and Browning, S. "E-Resource Management Strategies for an Informal Consortium," in Transforming Acquisitions and Collection Services: Perspectives on Collaboration Within and Across Libraries, Purdue University Press, 
2017    Glazier, R. and Browning, S. Acquisition to Cataloging: Examining the Handoff in Electronic Resources Workflow. Against the Grain, 29(1).
2015    Browning, S. The Discovery–Collection Librarian Connection: Cultivating Collaboration for Better Discovery. Collection Management, 40(4); 197-206.
2015    Browning, S. Data, Data, Everywhere, Nor Any Time to Think: DIY Analysis of E-resource Access Problems. Journal of Electronic Resources Librarianship, 27(1); 26-34.
Books (selected)
2022    forthcoming, Supporting Your Hispanic Students in Academic Libraries (working title). Library Juice Press
2022    forthcoming, Good Actors. Birds, LLC, a collection of poetry
2018    Co-editor, Poet-Librarians in the Library of Babel: Innovative Meditations on Librarianship, Library Juice Press
2015    The Circle Book. Cuneiform Press, an artist book
2014    Backup Singers. Birds, LLC, a collection of poetry
2011    Either Way I'm Celebrating. Birds, LLC, a collection of poetry and comics  
Staff Picks Curated by Me