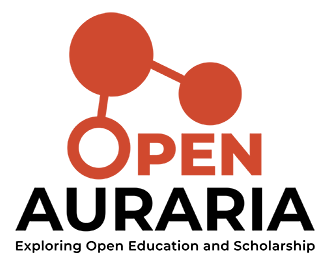 OpenAuraria is a cross-campus, tri-institutional faculty and staff forum for encouraging conversation and sharing ideas and information related to open education, including open educational resources, open access, open data, open science, open pedagogy, and open…etc!
Join OpenAuraria
OpenAuraria is intended to serve as an outlet to ask practical questions, pose ideas, promote events, and act as an overall open education sharing space.
Newcomers and experts alike are welcome! Please join us!