The Auraria Library offers many unique study, learning, and teaching spaces. Read on for details about each space.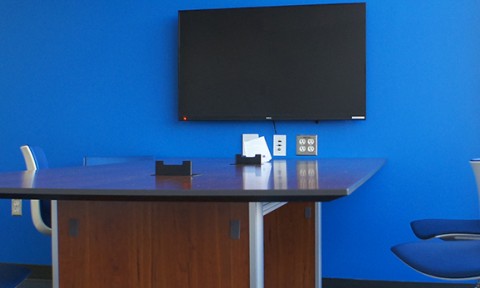 Since 2014, Auraria Library has added 12 study rooms and 9 study alcoves, creating a variety of spaces for students to study individually and work on group projects. Students can reserve study rooms ahead of time or use alcoves as needed
The Library invites Auraria Campus students, faculty, and staff to enjoy the Quiet Study space for focused study in a comfortable, very quiet, environment. Located on the Library's second floor, in the southeast corner.
Learning and Technology Spaces
The Collaborative Classroom and Engaged Learning Classroom feature flexible furniture, high definition projectors, and a layout conducive to active learning.
The Creative Technology Commons (CTC) at Auraria Library acts as a convergent space for digital teaching, learning, and research. Serving faculty, students, and staff, it provides technology- and multimedia-related training, consultation, and tools for scholarly use. The Commons facilitates access to hardware, software, and hands-on guidance in the use of media and digital technologies and aims to support and expand digital competencies on the Auraria Campus.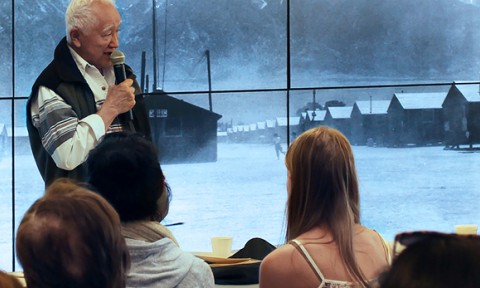 The Discovery Wall fosters engaging presentations and creative collaboration, open by reservation to all instructors and student groups on campus. When not in active use for learning, it serves as an impressive showcase of campus activities, student work, and library resources.
A tri-institutionally supported best-seller collection located in the Knowledge Market on the first floor.
MakeLab is the home of 3D printing and scanning at Auraria Library, fostering exploration of the boundary between physical and virtual reality. The space encourages inquiry into these technologies and supports the use of rapid prototyping and 3D digitization tools in the research, teaching, and learning of Auraria campus faculty, staff, and students.
Located on the first floor of the Auraria Library, the Knowledge Market is the home for the "Fun Reads" collection. This market is also providing the space to support campus partners' Writing Center and Open Lab Tutoring services to students. 
The newly renovated reading room at Special Collections is open to anyone who wishes to make use of their unique holdings.
A large scale writing/drawing surface for study and collaboration located on the first floor.
The first floor exhibit showcase is located near Lawrence Street Entrance. The display cases feature monthly rotating exhibits from Auraria Library Special Collections.
Native Colorado stones have been installed to transect the Library, anchoring the building to the Colorado landscape.The stones feature relief carvings of native Coloradan plants. The art was designed and installed by Andy Dufford and his team at Chevo Studios in Denver.
The Library Café is a place where students, faculty, and staff can purchase refreshment or food. The space also provides ample seating area to study or take a break while enjoying food and drink.