The following is a list of Library teaching, research, collection, and access services available to Auraria Campus faculty (CU Denver, MSU Denver, and CCD).
The Instruction Services team work with faculty and academic departments to prepare students to be critical information consumers and creators.
By using student-centered approaches in course-integrated instruction sessions, we expose students to and cultivate research behaviors for application in the academic, professional, and personal settings.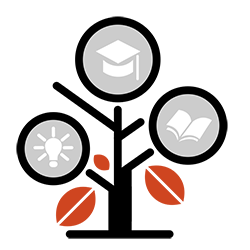 More Teaching Resources
Faculty Facilities
King Faculty Room - For faculty with no real office space – or those who need to occasionally escape their office space – the Library has created, with funding from the Kenneth King Foundation, the King Faculty Room (room 128). This is a faculty-only space equipped with PCs, a scanner, a local-area-calls phone, a counter height laptop table, wireless capability, and a comfortable lounge seating area. Please request the King Faculty Room access code at the Ask Us Desk.
Group Study Room - Need space for consulting with students? Reserve a group study room on the 1st or 2nd floor.  If a computer is needed as part of the consultation, consider checking out a laptop or iPad at the Ask Us desk.