Marketing & Communications 04.14.2017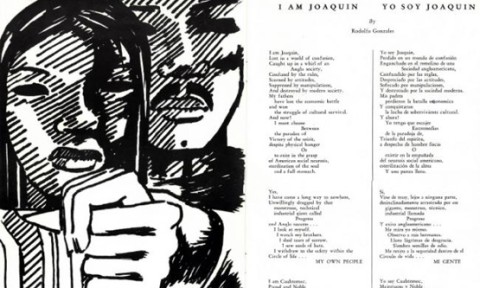 Events in the Library
April 17, 2017  |  1:00pm – 3:00pm  |  Discovery Wall
Auraria Library is hosting an Auraria Campus Faculty & Student Poetry Reading in honor of National Poetry Month on April 17th at the Auraria Library Discovery Wall from 1:00pm to 3:00pm. Faculty poets scheduled to read include Sommer Browning, Ramon Del Castillo, Brian Dickson, Sandra Doe, Wayne Miller, and Kona Morris. Student poets scheduled to read include Carol Covington and Diego Ulibarri. Reception with light refreshments to follow.
April 24, 2017 |  11:00am – Noon  |  Discovery Wall
Auraria Library hosts Shakespeare in Film and New Directions in Shakespeare Studies in honor of National Poetry Month from 11:00am to Noon on April 24th at the Auraria Library Discovery Wall. Nikki McCaslin (Literature, Modern Languages, and Film Studies Librarian) will present and discuss clips from Academy Award-winning Shakespeare films and Pompa Banajeree, Ph.D. (University of Colorado Denver), will lead a discussion about global Shakespeare and Shakespeare behind bars. Light refreshments will be provided.
Special Collections On Display
Take a moment to stop by the display case located near the Lawrence Street entrance to see select poetry themed items from several of Auraria Library's Special Collections including items from the Donald Sutherland Papers, the Genevieve D'Amato Fiore Collection, and the Ted Gleichman Collection.
Fun facts about the items on display:
The Colorado case is pre-1970 and the political poetry post-1970.
Donald Sutherland was a University of Colorado Classics Professor.
Genevieve D'Amato Fiore was a north Denver Italian-American peace activist.
Ted Gleichman, a cardiologist, operated a "Communist" bookstore in Aurora.