Special Collections and Digital Initiatives 02.07.2017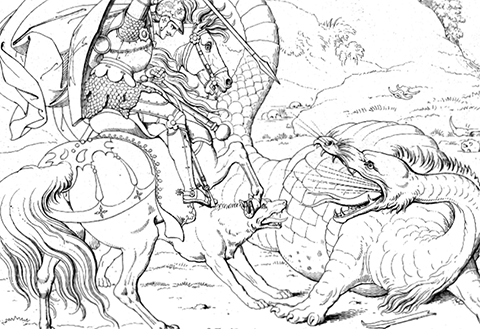 Hopping onto the coloring book bandwagon and using plates from a cool book about dragons, we created A Coloring Book with Dragons! You can download it here and print it out, or visit Special Collections as we will have some copies on-hand for the taking.
We hope to produce more coloring books in the future as we encounter and digitize new and interesting materials conducive to the coloring book treatment.