Special Collections and Digital Initiative 03.17.2017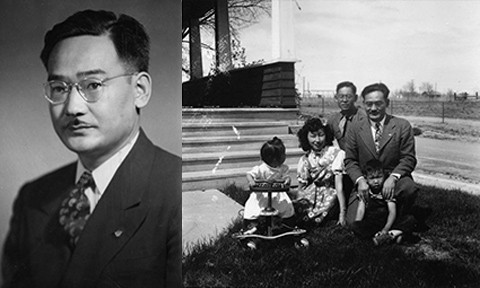 The first phase of what will surely be a years-long effort in digitizing the Minoru Yasui Collection is now in the Auraria Library Digital Collections. The Minoru Yasui Collection represents the physical remnants of the life and work of prominent Denver social justice activist and attorney, Minoru Yasui. Among other achievements, Minoru Yasui was the head of Denver's Commission on Community Relations, which, during the 1970s and 80s was the city's office focusing on repairing the relationship between dispossessed communities and the city itself.
Yasui also led the Japanese American Citizens League's efforts to attain redress for the internment of Japanese Americans during World War II. He was posthumously awarded the Presidential Medal of Freedom in 2015.
The first phase of this project marks the complete digitization of all photographic materials from the Minoru Yasui Collection and contains hundreds of images of the Japanese American community in Denver, prominent Coloradans and Denverites, and the Yasui family. The Minoru Yasui Collection also contains the Japanese American Citizens League Collection, which was digitized in early 2016.