Special Collections and Digital Initiatives 04.11.2017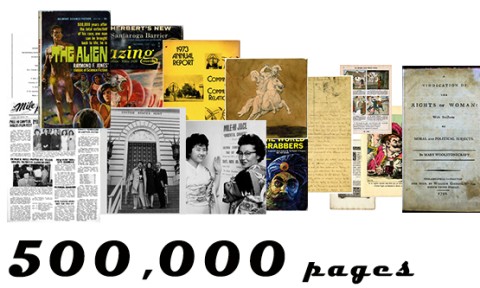 Well, technically 510,473 pages, but that number doesn't have quite the same ring to it. What constitutes a page? A page is literally a page image in a digitized book or a single photograph. So, we have over half a million of those! Some other boast-worthy stats about our repository:
5,694 titles and 7,397 individual items
101,779 views in March 2017 (our best single month!)
1,420,172 total views over the life of the repository (since April 2014)
And, finally, the most-viewed item in our repository is a thesis about liquefaction resistant sand (19,591 views since October 2014). In fact, the next 29 most-viewed items are theses!