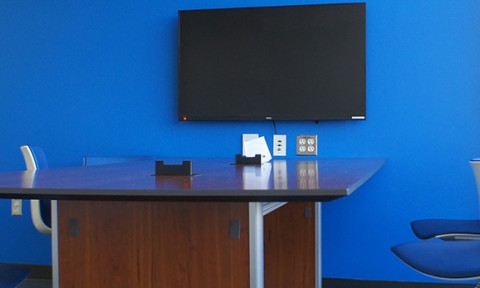 Auraria Library has 12 group study rooms that may be reserved by students, faculty, and staff. Reservations can be made up to one month in advance.
A second floor space for uninterrupted, focused study with a great view of downtown Denver.
A traditional quiet space for reviewing items from Special Collections located on the second floor.
Teaching and Learning Spaces
Classrooms for Library instruction on the first floor with layouts conducive to active learning.
A space located on the first floor dedicated to providing technology and multimedia-related tools, training and consultation for scholarly purposes.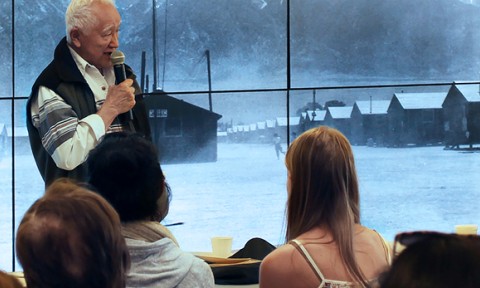 A large first floor media display resource designed to showcase and disseminate campus-created and academic content.
Access to scholarly services including; Auraria Library Research Tutoring, the Writing Center and Open Lab Tutoring located on the first floor.
Access to 3D printing, scanning and digitization tools to support research, teaching, and learning located on the first floor.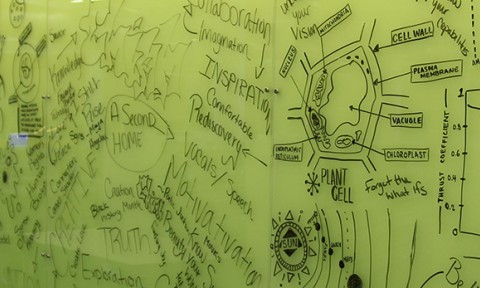 A large scale writing/drawing surface for study and collaboration located on the first floor.
The first floor exhibit showcase is located near Lawrence Street Entrance. The display cases feature monthly rotating exhibits from Auraria Library Special Collections.
A public art metaphor for the seed of wisdom that begins to grow in the Library and continues to thrive in to the world.
A first floor space for collaborative study and study breaks that features coffee, food, large tables and booths as well as outdoor terrace seating.