Nine Study Alcoves are located at the south end of South Courtyard. More study spaces with comfortable sitting and beautiful view of the courtyard now are available first come, first served.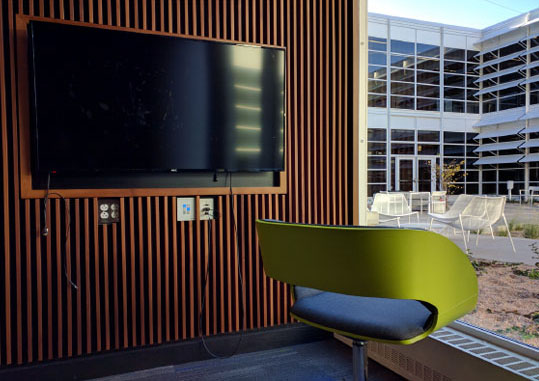 Find this Space
Study Alcoves are located on the First Floor along the South East window of the South Courtyard next to South Computing.
Use the Interactive Floor Maps to view where library spaces are located.
Auraria Library has 12 group study rooms that may be reserved by students, faculty, and staff. Each room has a whiteboard, electrical outlets, tables and chairs, a large screen, and wireless internet access.
A first floor space for collaborative study and study breaks that features coffee, food, large tables and booths as well as outdoor terrace seating.
A second floor space for uninterrupted, focused study with a great view of downtown Denver. The Library invites Auraria Campus students, faculty, and staff to enjoy the Deep Quiet Study space for focused study in a comfortable, very quiet, environment.