Special Collections and Digital Initiatives 10.25.2017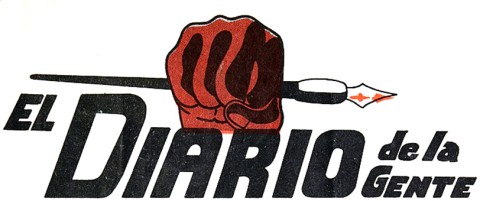 Special Collections and Digital Initiatives is pleased to announce a new collection of digitized student newspapers! Diario de la Gente (Journal of the People) was an activist student newspaper produced in Boulder, Colorado in the 1970s and early 1980s. Tackling issues like the United Farm Workers "Salad Bowl Strike," police practices in the local Chicano and Latino communities, and the availability of higher education opportunities for persons of color, Diario de la Gente was a crucial publication in the development of the region's political identity. Our collection extends beyond the eight issues we've digitized and will continue to grow in the coming months. This paper is one of many activist publications Special Collections collects and is part of our larger focus on both the Hispanic American Experience in Colorado, and Activism and Civic Reform.
(note: page alignment and paper quality were preserved during digitization to more closely reflect the original).