Marketing & Communications 01.11.2018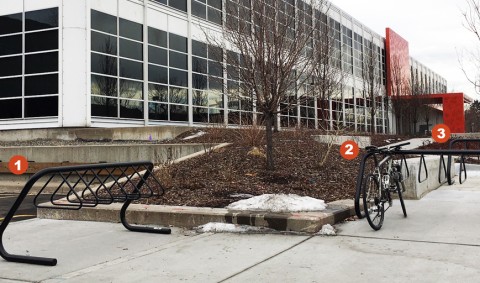 Please keep telling us your feedback – we're listening!
Recent Tell Us feedback submissions from students and faculty shared a common theme - a desire for more bike racks right outside the Library. CU Denver Anthropology professor Marty Otañez wrote: "The bike racks are often full when I visit the Library." In response to your feedback submissions, we added two new additional bike racks in the northeast corner of the Lawrence Street side of the Library. There are now three bike racks on the Lawrence Street side of the building and three bike racks on the 10th Street side. Additional bike racks in close proximity to the library are located between the Library and adjacent buildings on Curtis Street and St. Francis Way.
Students, faculty, and staff are encouraged to share their feedback through the Tell Us feature on the Library website or by dropping a note in the Tell Us Feedback box located near the Ask Us desk.