Researcher Support Services 09.10.2018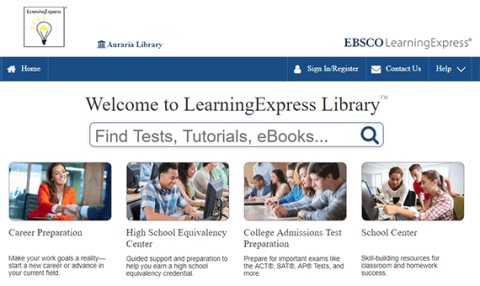 Preparing for college, graduate school, or an exam specific to your field? Interested in advancing your academic skills?
Use the database Learning Express to prepare for for a variety of exams as well as learn skills for academic and career success and advancement.
Content is divided into centers: Adult Learning, Career, School, College Preparation, College, Recursos Para Hispanohablantes, Popular Software Skills, and Job & Career Accelerator. Includes practice tests for: Accuplacer, ACT, advanced placement, ASVAB, civil service, college preparation, EMS, ESL, firefighter, GED, GRE, law enforcement, LSAT, MCAT, military, NCLEX-RN, PRAXIS, real estate, SAT, teacher certification, TOEFL, nursing exams, US citizenship, and more. Registration is required to use this program.