Education and Outreach Services 04.15.2019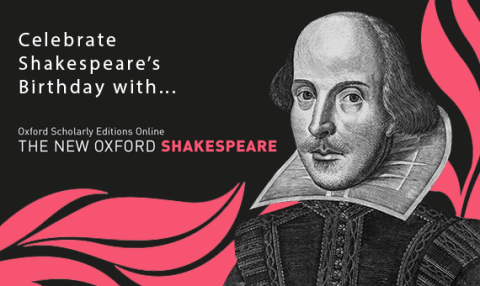 Celebrate the Bard's birthday in April by checking out our New Oxford Shakespeare Online for authoritative texts of his complete works.
This online resource contains three separate divisions: the Modern Critical Edition, with modern spelling and links to background and introductory materials; the Critical Reference Edition, which presents original spelling and links to Quarto and Folio facsimiles, music and staging notes; and the Authorship Companion, for collaboration and attribution scholars.
Search for words and conveniently linked notes across all editions: New Oxford Shakespeare Online.