Discovery and Metadata 07.08.2021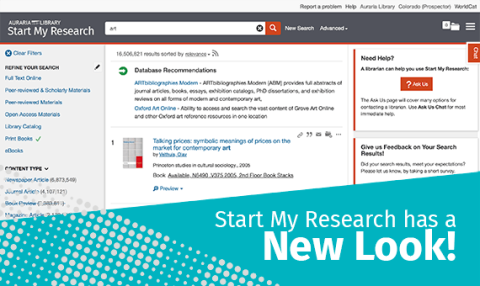 You may have noticed Start My Research has changed in appearance.  The Auraria Library has re-designed the Start My Research interface to match the Auraria Library branding and to be more consistent with the rest of the library website. The functionality of Start My Research has not changed.  You should continue to use it to search for and access books, ebooks, journal articles, streaming videos and more.  
Do you have any feedback about the new Start My Research interface? Tell Us Here.