Researcher Support Services 01.13.2021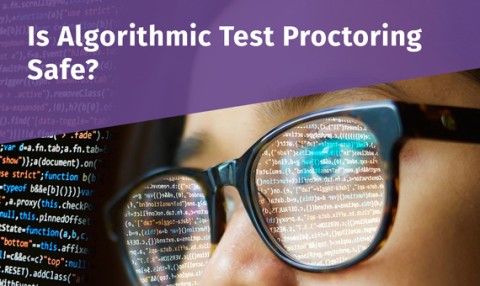 Research out of the Auraria Library was recently cited in a letter by six United States senators to test proctoring software provider ExamSoft and furthers the conversation about the bias and harmful effects of online test proctoring.
"The technology felt violating, wrong, and gross," said Shea Swauger, a librarian at the Auraria Library, whose research and outspoken voice against algorithmic online test proctoring are gaining traction nationwide. "It's become clear to me that algorithmic proctoring is a modern surveillance technology that reinforces white supremacy, sexism, ableism, and transphobia. The use of these tools is an invasion of students' privacy and, often, a civil rights violation."
The letter to ExamSoft's Chief Executive Officer, Sebastian Vos, cites Swauger's August 7, 2020 opinion article in the MIT Technology Review and joins the growing movement against online algorithmic test proctoring— not just against ExamSoft, but a slew of similar providers like Examity, HonorLock, Proctorio, ProctorU, and Respondus. Swauger and other opponents seeking to ban online test proctoring software highlight feedback from university students whose experience ranged from invasions of privacy and acts of racism, to bias treatment toward students with disabilities, anxiety, and more.
"A Black woman at my university once told me that whenever she used Proctorio's test proctoring software, it always prompted her to shine more light on her face," said Swauger, "the software couldn't validate her identity and she was denied access to tests so often that she had to go to her professor to make other arrangements. Her white peers never had this problem."
Swauger researches how technologies and data reproduce and amplify things like white supremacy, sexism, ableism, and transphobia. He first learned of algorithmic test proctoring back in 2017 and says its reliance on surveillance software to watch test takers for any acts of cheating immediately set off red flags.