Researcher Support Services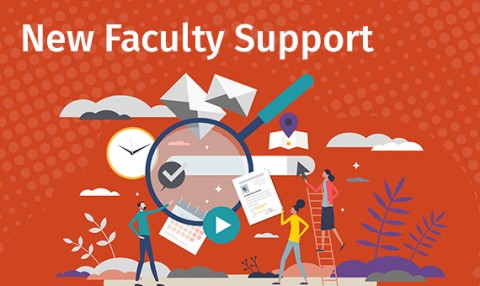 Research Support— Where You Need It Most
At your Auraria Library, we're establishing a pilot program to make funds available for you— Auraria Campus' new faculty— to request up to $1,000 of materials and resources in support of your research and creative activities.
It's our vision to be an indispensable partner in the educational experiences of the students, faculty, and staff of the Auraria Campus. That's why we're creating opportunities, like this one, with an emphasis on research support— a common strategic direction outlined by all three Auraria Campus institutions.
An Indispensable Partnership with New Faculty
These funds are designed to create an indispensable partnership of support between new faculty and the library, enhancing new faculty research and creative activities while also enhancing the library's collections in new areas of specialization and interest.
All materials purchased will become part of the library's collections, but access will first be made available to the faculty member who requested the material. This expands the benefit of this partnership to the rest of the Auraria Campus community as requested materials are then available to all users once you're finished with the materials, adding to the wealth of knowledge already available to the campus community.
The fund will support new faculty member requests from the University of Colorado Denver, Metropolitan State University of Denver, and Community College of Denver. The library anticipates having a maximum of $40,000 available in FY 2023 and a maximum of $70,000 available in FY 2024.
How to Request Your $1,000
New faculty who started their appointment in July 2022 or after, are within their first two years of appointment, and are listed as new faculty by their respective institutions qualify for this funding opportunity and can fill out the New Faculty Research Materials Request form.
After submitting the form, our expert librarians will be in contact about the next steps in using your $1,000 funding. The library will track the amount of money each faculty member uses and will inform you if you have used up your funds.
Important Criteria for Your Purchase Requests
Faculty Eligibility
New full-time permanent faculty are eligible during their first two years of appointment.
The faculty member must also be listed as a new faculty member from their respective institutions. Each institution provides the Auraria Library with a list of faculty members matching this status.
Material Resource Eligibility
Eligible materials include but are not limited to books, ebooks, back issues of journals, DVDs, CDs, and streaming media.
Databases and journals may be eligible provided licensing access is available for the Auraria Campus community and can be obtained on a short-term basis, or otherwise obtained without recurring expenses.
Requests should not include current library subscriptions, software or equipment, individual journal articles, multiple copies of the same item, textbooks, materials with a recurring cost, salary, travel costs, or materials already held by the library.
Items purchased must fall into Auraria Library's regular Collection Development Guidelines. The library selector responsible for purchases in a subject area will make the final determination on all purchases.
Materials should strengthen the library's holdings in a particular field.
Applications Requests for electronic resources, including ebooks, are subject to license review.
Funding Considerations
Up to $1,000 is available per faculty member, as long as funds are still available./
Funds can be requested for one-time purchases only.
Items can be requested and purchased between July 15 and April 15.
If faculty have multiple requests, they should prioritize individual items in case the library is unable to fully fund all the requested materials.
Our Partnership with Current Faculty Continues
Though this pilot program is built for faculty in their first two years of appointment, our resources and dedication to research support for all the Auraria Campus faculty continues unabated. As always, we encourage faculty to use the library's Recommend a Purchase Form to let us know of a purchase you think would be valuable to the Auraria Campus' research endeavors. This form is available to all faculty, instructors, staff, researchers, and students. If you complete the form, one of our expert librarians will be in touch about the next steps.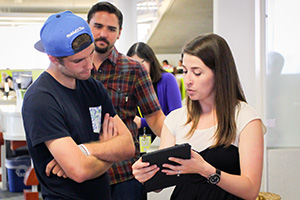 Questions? Ask Us!
Visit our Ask Us desk in the library or chat online to get help with any questions you might have about your Auraria Library.