Special Collections and Digital Initiatives 09.19.2019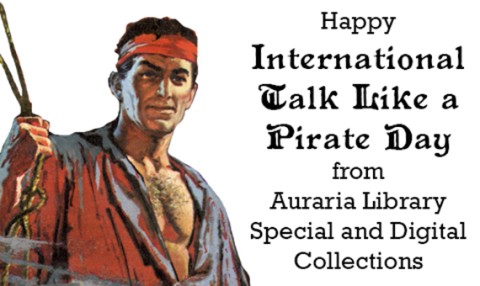 Ahoy! In honor of everyone's favorite piratical holiday, Auraria Library Special and Digital Collections is highlighting a handful of pirate-themed resources. The following swashbuckling romances are part of our Paperback and Mass Market Book Cover Collection and showcase the distinctive paperback cover art of the 1950s and 60s, specifically those of nautical romances -- and pirates, rogues, and renegades were common themes in these novels.
Context Alert: many of the books in this collection, as well as some in the resources highlighted today are capsules of their times and often depict women and persons of color in negative ways, bot textually and visually.
These artifacts and more can be viewed in Auraria Library Digital Collections, or in-person by appointment at our specialized reading room