Information Technology and Web Services Department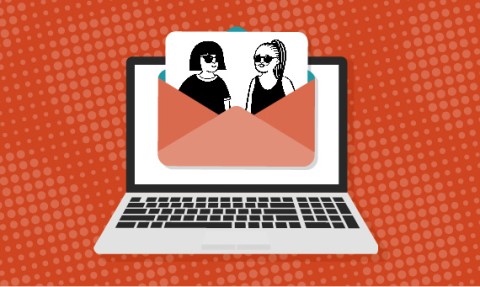 Starting June 1, 2022, you'll notice some Auraria Library messages coming from a new email address. Don't worry, it might be a new email but we're still your same library friends. 
You might already receive library awesomeness in your inbox from library@auraria.edu (and if you don't then why haven't you signed up?!) now we're expanding a few other notification emails to also be from the familiar @auraria.edu domain. That way you can be confident and secure in your communications with us. 
You might soon see new emails from: 
ill@auraria.edu (formerly ill@ucdenver.edu) 

No, emails from this library email address aren't from sick or "ill" individuals, it's our Interlibrary Loan (ILL) librarians letting you know important information or updates about a resource you requested. 

aurcirc@auraria.edu (formerly aurcirc@ucdenver.edu) 

These emails are from our friendly Ask Us librarians, letting you know about several important details like holds, Grab-to-Go, late notices —but you'd never get those— and more. 

library@auraria.edu 

This is our main communications email address sending out awesome updates about new resources and fun events happening in your Auraria Library. If you don't receive these updates, sign up now!
No immediate action is needed from you at this time; however, if you see emails from these addresses in your junk/spam folder, make sure to let your email client know they aren't spam by saving them as contacts or clicking the appropriate "not junk" style notification button on the emails we send. 
We'll keep you updated on any future email address changes as part of the University of Colorado Denver's enhanced email security measures.